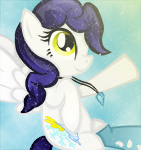 Last Activity:

Dec 19, 2013 at 6:20 PM
Joined:

Dec 4, 2012
Messages:

38
Bro hoofs Received:

0
Trophy Points:
Birthday:

Aug 31, 1990

(Age: 29)

Location:

Occupation:

Electrician
Claudia Kitsune
Blizzard Gale, 29, from Texas
Claudia Kitsune was last seen:

Dec 19, 2013
Loading...

Loading...

About

Birthday:

Aug 31, 1990 (Age: 29)

Location:

Occupation:

Electrician

Gender/Species:

Pegasus (f)

Cutie Mark:

Xbox Live Gamertag:

A Nargacuga

Alias/Roleplaying Name:

Kitsune

I'm a friendly person, normally very shy. I try to be helpful when I can spare it, though I'm not very good with conversation.. I enjoy games and music. I hope things go well here on this site.

The story of Blizzard Gale

Name: Blizzard Gale

Age: 20's

Species: Pegasus

Ability: Weather Manipulation

---------------------------------------------------------

When she was just a filly, her family wanted her to study

the stars. Wanting her to be an Astral Pony. This was

against her desires, what she wanted more in the world.

Was friends she could always count on. Her mother &

father were selfish, casting her out of the family

because she wanted something else.

She had only one real friend, which was her brother;

Sunny Solis. They didn't even have a chance to say

goodbye, Being cast out at such a young age gave her a

lot of mis-trust towards other ponies. She traveled

through the skies of Equestria, trying to find a place to

call home. After long weeks with little food, she decided

to travel by ground. Her wings were too weak from hunger

to go on. After a few hours of traveling on ground, she

collapsed in the snow, with only tears from her eyes.

She came to about 2 days later, in a small cavern

which was home to a majestic Arctic Eagle. His name was

Mordecai, He offered her food and shelter. For only one

codition, that she train under his wing. For her own

survival.

For years, This little filly was trained by the eagle.

She greatly increased her wing strength to keep herself

supported in the air, at very high speeds and even in her

weakest state. Modecai the eagle taught her his spiritual

ways, giving her a great tolerence to the cold. She was

happy to finally have a friend, but she also worried

about her brother. Wondering where he was and how he was

doing. For the first time in a 3 year span, she had a

friend.

Near the ending of her training, she learned how to

bend water & wind at her will. Her powerful wings stong

enough to bring forth a new ice age in anger. Her wind

pressure could even crush internal organs, break even the

weakest of trees. Even fissure moutains. She was a little

scared of her new found power. Mordecai taught her how to

control it and assure her everything would be fine.

That being said, she now obtained her cutie mark. Her

purpose was to bring forth winter, and defend her friends

from harsh weather as well as the envorionment.

Mordecai finally taught her the majority of his

teachings. He told her he had to fly back to his tribe

further up north. She wanted to follow, but she would not

have survived the shift to another deminsion. He gave her

a pat on the back and told her. "Always remember what

you've learned here. Be happy and live your life to your

fullest. We may meet again."

The Eagle flew away and she set off in-search for a

new home... Seems like a long and tireless journey, she

prefers cold moutain ranges. Though time to time she will

fly down towards plains and other forests in search of

food. Trying to find her one true home...

Music, Games, Ponies,

Interact

Signature

Loading...