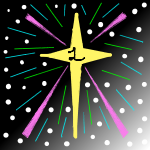 Last Activity:

Jun 3, 2018 at 1:55 AM
Joined:

Mar 12, 2016
Messages:

481
Bro hoofs Received:

106
Trophy Points:
Gender:

Female

Location:

Occupation:

Being me is tough work.
Lyipheoryia
The Sparkle Princess Pants of the Glitter Kingdom, Female, from An Island on the Pacific, Beaverland
Regular
Guess who's back! Nov 14, 2017
Lyipheoryia was last seen:

Jun 3, 2018
Loading...

Loading...

About

Gender:

Female

Location:

Occupation:

Being me is tough work.

Gender/Species:

Brony (f)

Half of you know me from Canterlot.com. Another bunch from Ponytheaters.co.uk. Now, I'm here. Because-why not?

(I am highly active on C-lot.com, and I recently managed to *finally* log onto PT without lagging. The brilliance of wired connections compared to a wireless one.)

The name's Lyi: Lyipheoryia Stertlings. I am a human being between the ages >13 and <18. I first fell in love with My Little Pony as a child, then re-discovered it a few years back. In my spare time, I enjoy: reading, playing games, re-watching episodes of MLP, and more! I love reading old legends and folklore, and spent a year scaring myself to sleep reading ghost stories. (I will never, ever force myself to read horror stories again!).

I am a writer, a poet, an occasional artist, a roleplayer, a friend, a talkative chit-chater, a wonderful person (personal opinion), the smartest mare alive (also personal opinion), and the most awesomesause-of-awesomesauses (personal opinion as well). You can feel free to ignore everything of personal opinion-because I don't really believe my personal opinions myself!

My Skype is Eccentric Maverick Lyi, and my Discord is Lyipheoryia Stertlings (though I never, ever log onto Discord-so there really isn't a purpose for my account. It doesn't have a server in my region). I love Skype rp's and discussing MLP-so feel free to add me on Skype (just make sure to tell me what your username is and that you're from Everypony

).

I love to chat and can come off as annoying, but if you can hang around me long enough-you'll find that about 5% of the things I say actually make sense and is good advice to hold onto. You just have to get through the other 95% of random jabber

.

Interact

Content:

Skype:

EccentricitiesMaverick

Signature

Cheer up!

Cheerio

!

Cheerilee!

Sparkle Princess pants of the Glitter Kingdom, over the Crystal Glades


NECROMANCER, welcomer, friend, roleplayer, chit-chater, artist

"Welcome to

my

side of the world,"

Ask me things. Interrogate me.

​

Loading...